Discover more from Visually AI by Heather Cooper
Your weekly dose of AI news, tools, and innovation with a visual twist. Breaking down barriers to make AI content creation accessible to all.
Over 7,000 subscribers
Runway ML Gen-2: AI Brings Images to Life
Updated Gen-2 results are almost identical to the original image
Total reading time is about 3 minutes.
Welcome to Visually AI!
🔮AI News
There was a ton of news this week in generative AI:
Runway ML announced an updated Gen-2 Image to Video feature

Stability AI launched Stable Diffusion XL 1.0 (SDXL 1.0)

Kaiber AI introduced Motion beta, with seamless transitions between frames

Android users have access to the ChatGPT mobile app

ChatGPT Plus users can create Custom instructions once to be used across all future responses

Twitter is gone. Long live 𝕏 …
Runway ML Gen-2
Runway ML's Gen-2 has a new image-to-video tool that transforms still images into life-like animated videos.
Gen-2 analyzes uploaded images to generate natural-looking motion.
What's different compared to the previous Gen-2?
The updated feature doesn't require a text prompt and generates 4-second animations nearly identical to your uploaded source image.
Gen-2 is available on the free Basic plan. You start with 125 credits, but you'll need a paid subscription to purchase more.
Check out my tutorial with animated examples I generated in Gen-2 here.
Try it yourself on Runway.
Here's an example of my Midjourney images animated with Gen-2:
Tools:
Images - Midjourney

Animation - Runway ML Gen-2

Video Editing - CapCut

Music - CapCut
See the full tutorial here.
Stable Diffusion XL 1.0 (SDXL 1.0)
Stability AI launched the new SDXL 1.0 text-to-image generator as an open model.
Image quality is much higher and the ability to understand simple language, including similar-sounding words and phrases. You can try SDXL 1.0 on ClipDrop (link) or DreamStudio. (link)
Here are a few examples of images I generated using SDXL 1.0 on ClipDrop, with no style selected: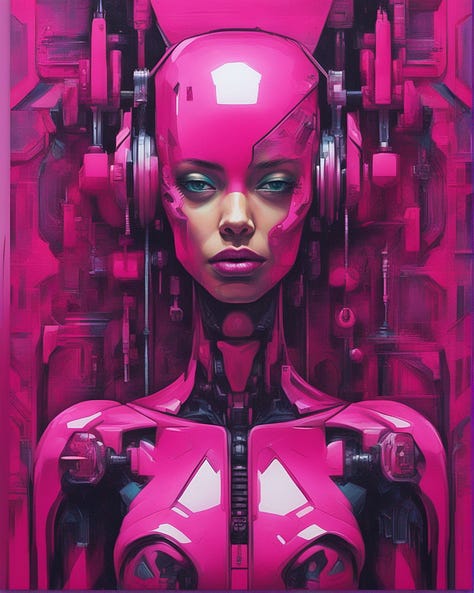 Kaiber AI Motion
Kaiber introduced Motion Animation, a new innovative animation style that gives your videos smooth between frames for a seamless transition.
It's similar to Runway ML's Gen-2, with a few key differences:
Choose from 4 aspect ratios

Pick starting frame from animated previews

You can download animated previews
Sign up for the beta by clicking the link and be one of the early users: Beta
You can still create videos with storyboards and audio using an uploaded image or video or generate a new image on Kaiber AI.
Check out this example I generated with the Motion feature and more examples here:
---
📚🌟 Interested in learning?
Need help finding resources & understanding tools? Join my class to visualize & tell your personal story!
I'll present a Midjourney Masterclass at the Artificial Conference in Los Angeles, California on August 16 - 17.
Learn more about it and purchase tickets for online admission at artificialconference.com or use promo code: AiforALL7 to attend in person.
---
Advertise your AI job, event, or tool with Visually AI's community of over 5K subscribers:
---
🚀 This Week's AI Tools
Continue: VS Code extension to add ChatGPT to your IDE. (link)
Decorify: Wayfair's new AI-powered interior design tool helps you visualize designs based on pictures and styles to give you furniture recommendations. (link)
my mind: AI-powered organizer for articles, notes, images, and more. (link) I've been using my mind for the past week, and I honestly love it.
LLaMa Chat: ChatGPT-alternative LLM from Meta, available on Perplexity Labs. (link)
---
🎁

Get it free:
The AI Visual Creator's Toolkit
Boost your content with my all-in-one, free visual AI toolkit!
Access AI-powered tools for AI-generated images, image editing, and more:
Thanks for reading and have a creative week!